229 HWY 129 South
Statenville, GA 31648
Main Office: (229) 559-5413
Fax: (229) 559-0423
Title I School
ECES is a Title I School and Operates as a Schoolwide Program
_____________________________________________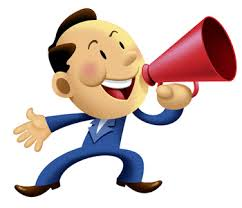 SHARE! A Parents Guide to Raising Digital Natives - Facebook LIVE Cyber Safety Event October 3, 2017 at 9:00 p.m.
Direct link to the Pioneer RESA Tech Facebook Page: https://www.facebook.com/pioneerresatech/
Direct link to the event. https://www.facebook.com/events/284200035390258
Link to flyer to share with parents
On October 3, Pioneer RESA will be broadcasting "A Parent's Guide to Raising Digital Natives" on FacebookLIVE. The broadcast is approved and backed by the Pioneer RESA Board of Control, which consists of our member system superintendents. The GaDOE has also stated that the broadcast can serve as a Title 1 Parent Event. The event will be led by Brian Buffington (GBI Cyber Safety Certified), in partnership with WTVN, the White County High Broadcast Team. English and Spanish versions will be broadcasted and saved for later viewing. We intentionally scheduled the broadcast to start at 9PM to better meet the needs of parents. Parents will be able to submit questions throughout the broadcast. The event is free and there will be giveaways provided by our partners in education.
Topics Covered: Social Media, Cyber Bullying, Digital Footprints, Sexting, Privacy & Security, Helpful Tips & Tricks
Title 1 Documentation
Viewers will be encouraged to complete a short survey during the broadcast. The survey will allow schools to have a record of local viewership. Pioneer RESA will share the viewership data with local school systems following the event. This broadcast can serve as a Title 1 Parent Event, per GADOE.
Please see the flyer link above, mark your calendars and spread the word. This event will be public and can be accessed throughout Georgia and beyond.
________________________________________________________________________
Clip and save these coupons to help earn money for ECS.
Collecting Box Tops for Education is an easy way for parents to contribute to ECS and all you need is a pair of scissors. Click on the Box Tops for Education image to find out more about the program. Send in Box Tops throughout the year to your child's teacher.
___________________________________________________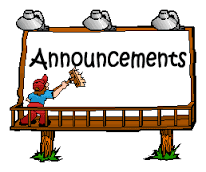 MIDDLE SCHOOL NEWSLETTER
LOCATED UNDER NEWS & EVENTS IN SCHOOL PUBLICATIONS!!!
Newsletters are published by grade level
The district is committed to securing student data and informing parents of their rights under the Family Educational Rights and privacy Act (FERPA) and the Student Data privacy, Accessibility, and Transparency Act of Georgia. Policy JRA also establishes a process for making student data privacy complaints.
Policies JR and JRA are linked below (see eBoard on district website for these and other policies).
· FERPA Directory Information and Parent Rights
· ECBOE JR and JRA Policies and JRA-E(1)/JRA-E(2) Complaint Forms