229 HWY 129 South
Statenville, GA 31648
Main Office: (229) 559-5413
Fax: (229) 559-0423
Title I School
ECES is a Title I School and Operates as a Schoolwide Program
_____________________________________________
Middle School Reading Requirement Change
Effective immediately, middle school ELA classes will change the way students will meet their reading requirements. Classes will now be assigned novels and books by the teacher each 9 weeks. Students will take weekly quizzes on the assigned reading, and will take a comprehensive test following the completion of the book. These procedures will replace the previous method of reading points achieved through tests taken on the Accelerated Reader platform.
Students may still elect to participate in the Accelerated Reader Program; however, it will be completely voluntary and will not be for a grade. Students who participate in the Accelerated Reader program will be rewarded for meeting reading goals. Details of the Accelerated Reader Program are as follows:
K-8 Accelerated Reader Program
Accelerated Reader is a voluntary reading program; however, all students are encouraged to participate.
Accelerated Reader combines the independent reading of library books with computer-based comprehension tests to encourage children to read more books.
Accelerated Reader assessments may be used to measure the standard achievement, but will not count as the academic grade.
The Accelerated Reader software also manages participating student records to track reading performance, giving teachers valuable information to identify problem areas.
Students are rewarded for their achievements with Maker-Space Passes, AR Parties, End-of-the-Year Reading Awards, and a Water Day at the end of the school year.
Highlights of the program are:
• 100% Voluntary
• There will be no grades given for AR participation
• There will be no punishment given for not participating in the AR program
• There will be no extra-time in classrooms given to meet AR reading goals
• All goals, points, and rewards will be handled by the Media Specialist
NOTE: Teachers may require reading homework as part of their reading curriculum; these assignments are not related to AR.
To access the 2017-2018 EMS handbook, click here.
________________________________________________________________________
Clip and save these coupons to help earn money for ECS.
Collecting Box Tops for Education is an easy way for parents to contribute to ECS and all you need is a pair of scissors. Click on the Box Tops for Education image to find out more about the program. Send in Box Tops throughout the year to your child's teacher.
___________________________________________________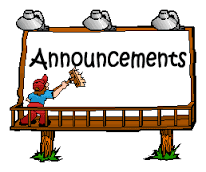 MIDDLE SCHOOL NEWSLETTER
LOCATED UNDER NEWS & EVENTS IN SCHOOL PUBLICATIONS!!!
Newsletters are published by grade level
To fulfill Echols County Schools' obligation under the Georgia Student Data Privacy, Accessibility, and Transparency Act, the Echols CountyBoard of Education at its March 14 meeting adopted policies JR-Student Records and JRA-Student Data Privacy Complaints.
The district is committed to securing student data and informing parents of their rights under the Family Educational Rights and privacy Act (FERPA) and the Student Data privacy, Accessibility, and Transparency Act of Georgia. Policy JRA also establishes a process for making student data privacy complaints.
At the March 14 meeting, the Board approved revised language for the student handbook to reflect the new policies. The district and school websites will address confidentiality of student and parent rights under FERPA by placing this notice on the home pages.
Policies JR and JRA are linked below (see eBoard on district website for these and other policies). Revisions will be made to the student handbook.
· FERPA Directory Information and Parent Rights
· ECBOE JR and JRA Policies and JRA-E(1)/JRA-E(2) Complaint Forms